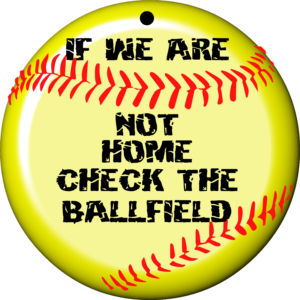 Softball door hanger is perfect for any time of the year and any softball lover! Made from sublimated hardboard so will not chip or peel off for a crisp, clean look.
Each softball measures approximately 10″ in diameter and are approximately 1/4″ thick. The ball is hung by jute twine and because it is so lightweight, it doesn't require anything more than a simple finishing nail to hang.
This door hanger is handcrafted causing slight variations in letter placement and markings. Each piece has it's own character and individuality that I do not try to hide.